work
› The Great Garuda to save Jakarta
The Great Garuda to save Jakarta
Jakarta ID –
The master plan for the coastal protection of Jakarta (National Capital Integrated Coastal Development) offers short and long-term solutions for the prevention of flooding in North Jakarta. A consortium of Dutch companies (Witteveen + Bos, Grontmij, ECORYS, Deltares and KuiperCompagnons) has prepared this plan.
The plan for the NCICD offers an integral solution for water safety with additional benefits for sanitation and urban regeneration. The problem is very urgent: because of extreme subsidence a significant part of Jakarta is already below sea level. Therefore the city faces increasing risk of flooding. Due to the delayed maintenance of the seawalls the water threat for the more than four million inhabitants of North Jakarta will become more and more serious in the coming years.
The NCICD master plan is a combination of coastal protection and land reclamation and is shaped in the form of the national symbol of Indonesia: The Garuda.
The master plan not only offers an integrated solution for water safety, but also for other problems in the city such as water quality. Only 2% of all Jakarta is connected to a sewer, and much waste is dumped into the rivers. Joint experts have defined a viable short term strategy that will improve the water quality, so that it can serve as a new source of drinking water for the city in the future.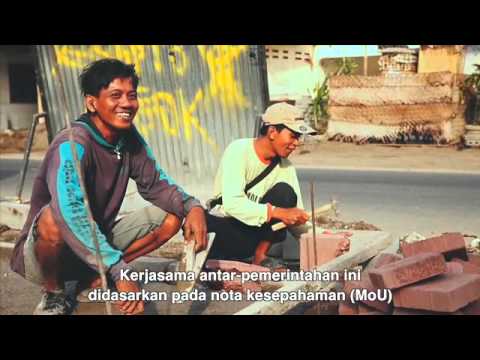 related projects